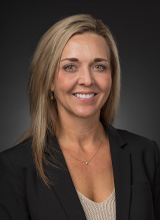 A commercial leasing consultant for The Sundance Company, strives to create innovative and effective occupancy solutions for office and industrial tenants since July of 2003. Actively involved in all aspects of marketing for the 1.6 million square feet of commercial property owned or managed by Sundance in the Boise Valley. Also contributes to tenant retention, tenant expansions, and various affiliated real estate projects owned by Sundance.
Specializes in creating space solutions that integrate the clients' business plan by identifying and analyzing specific space requirements and couples this information with comprehensive knowledge of The Sundance Company's extensive office and industrial portfolio to specifically tailor options to that client's unique needs.
Business community involvement include: CREW, Idaho (Commercial Real Estate Women), BOMA (Building Owners and Managers Association), and BVEP (Boise Valley Economic Partnership).
University of Idaho Graduate, Marketing and Communications.

email Charlene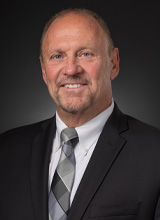 Commercial Leasing Consultant for over 1.6 million square feet in 65 buildings owned and/or managed by The Sundance Company. The Sundance Company is one of the Northwest regions primer developers, my responsibilities are for all aspects of tenant retention and expansion. I handle all Sales & Leasing in our existing portfolio with the ability to offer Build-to-Suits in and around the Treasure Valley. Whether you are looking for office space large or small, industrial/warehouse space, or anything in between, we have an option for you.

Entrepreneurial Executive with over 35 years of experience in Real-Estate, Contract Negotiating, Sales, Property Management with all aspects of Real-Estate services and Construction and Development. I have experience in both Commercial and Residential real estate and knowledge to oversee all aspects of tenants needs from concept to completion.

email Steve